Dj Zeb
Started playing music as early as 1988 and quickly became known as a Underground DJ.
With Influences from 2 continents as Zeb is Swedish & Mexican and grew up both in Sweden & in Mexico where he picked up influences from both sides of the globe. Partly from playing at clubs and festivals but also when he participated in a lot of them.
Zeb comes from a music family and it did not take long before Zeb started producing his own music in the mid 90's.
With the heart in electronic music, there were a lot of remixes and productions but  also a couple of white label releases.
Over the years, Zeb has worked with a number of artists and projects and in recent years a lot of ghost production.
As an event organizer since the mid-90s with a few hundred events behind him, Zeb also started the Label: Technohearts Records, (Technohearts AB) with a focus on Techno.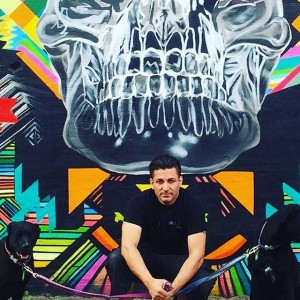 Booking
Bookings in Europe:
mail@technohearts.com
+46707735554
Bookings  Usa/Latin America:
Arturo: booking@djzebofficial.com
Releases:

2021
Dj Zeb & 1N8TIVE – Luna Nocturna  [April 7]
Dj Zeb – Acid  Initiative [April 23
Dj Zeb – Darkness [Dec 4]
Dj Zeb & 1N8TIVE – Pandelux
Dj Zeb – Awakening
Dj Zeb – Shredder
Dj Zeb – TB Or Not TB [303]
Dj Zeb – Pulse
Dj Zeb & 1N8ATIVE – Tulum
Dj Zeb – Mutation Nation